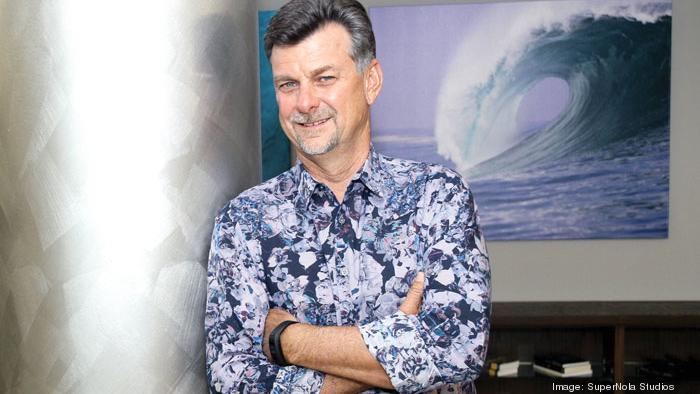 By Margie Manning – Finance Editor, Tampa Bay Business Journal
Apr 9, 2018, 12:51pm
Facebook's reported move to match user's health records at hospitals with data from their Facebook profiles is troubling, says Tampa Bay cybersecurity pioneer Kurt Long.
Facebook (NASDAQ: FB) has put the project on hold, the Silicon Valley Business Journal reported, but the idea that private data would be shared concerns Long, founder and CEO of FairWarning, a Clearwater firm that protects data and provides security for electronic health records and other online information.
Long has worked with some of the nation's largest health care providers to ensure they are protecting patient data.
Facebook approached Stanford Medical School in Palo Alto and other health organizations about signing a data-sharing agreement, the Silicon Valley Business Journal report said, citing CNBC.
"This is an escalation of how user data is being monetized by data giants like Facebook without the knowledge of end-users and patients and without even the most essential safeguards to privacy and security," Long said in a statement to Tampa Bay Business Journal. "Health data is heavily regulated and health care providers risk audit fines and legal action if sensitive medical information is misused. Threats to patient data continue to take a variety of different forms. Health care organizations should focus on securing access to patient data to maintain trust between patient and provider."
The health care issue arose late last week, as Facebook CEO Mark Zuckerberg prepared to testify before Congress about privacy issues. Zuckerberg is scheduled for two days of hearings this week before the House Energy and Commerce Committee and the Senate Judiciary Committee. Two Tampa Bay representatives, Rep. Gus Bilirakis, a Republican, and Rep. Kathy Castor, a Democrat, are members of the House Committee.
Share